Rina Iakopo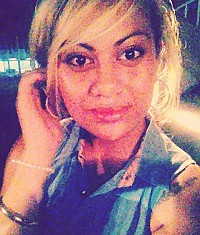 About Rina:
Normal, easy-going chick bouncing through life.
Mission Statement:
To love is to risk not being loved in return. To hope is to risk pain. To try is to risk failure, but risk must be taken because the greatest hazard i ...read more
Bucket List Item Information
Graduate High School
"I'm dying to leave school ; can not wait ... FREEDOM at last"

Completed on 11/07/2011
"Yeeaaaaah ! 7th of November 2011 (7/11)"

Add This To Your Bucket List
Who Witnessed This Event/Item
Who Else Has This On Their Bucket List
Similiar Bucket List Ideas
Grandkids graduate college - 06/09/12 (Ceeya Bye)
Visit all the UK Hill Figures: Nursteed School White Horse, Devizes - 04/19/14 (Steve Morris)
Be able to walk well in high heels - 03/03/12 (bob bob)
Get High on Cannabis - 02/05/14 (Steve Morris)
Graduate from a high performance driving class with my brother - 07/10/12 (Chowder Col)
Live in a Manhattan high-rise - 11/15/10 (Lindsay M.)
School of Athens, Artwork by: Raphael - 07/13/14 (Lance Garbutt)
Crank: High Voltage 2009 - 07/20/10 (Movie List)
See my brother graduate - 06/28/10 (Amanda Horne)
Study abroad while still in high school - 08/31/11 (Michaela Mandujano)