Rina Iakopo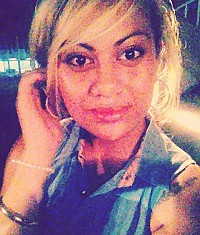 About Rina:
Normal, easy-going chick bouncing through life.
Mission Statement:
To love is to risk not being loved in return. To hope is to risk pain. To try is to risk failure, but risk must be taken because the greatest hazard i ...read more
Bucket List Item Information
Make a Wish on a Shooting Star
"I've never seen a shooting star before but hopefully I see one when I sleep under the stars"

Completed on 11/15/2011
"I was in Samoa for a holiday and I was lying down on the concrete outside looking @ the stars and that's where I saw it :) I quickly made a wish and it actually came true :) it wasn't a big wish but a really small one but hey a wish is a wish. "

Add This To Your Bucket List
Who Witnessed This Event/Item
Who Else Has This On Their Bucket List
Similiar Bucket List Ideas
✔make a stranger laugh - 12/27/15 (Jaimee-Leigh Wignell)
Make a music video clip with my bestie Ashley to our fav song 'DELIRIOUS' - 04/13/11 (Maake-Ena Afitu)
Make Home Made Deodorant - 09/29/16 (Lance Garbutt)
✔Star gaze - 12/19/11 (Lyz Betz)
✔Make it to my next birthday - 06/16/10 (Molly LaRay)
Make Home Made Erotic Massage Blend - 09/29/16 (Lance Garbutt)
Make an impossible bottle - 09/14/14 (Zsófi Homoki)
learn to make all the origami creations - 11/23/10 (Ashlee Gage)
Make a difference in someones life - (13) people
✔11/365 - Make a tutorial video - 03/26/12 (Beke (eRic) Richárd)