Caroline Kulikowski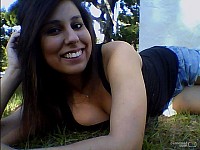 About Caroline:
My name is Caroline and I am 22 years old. I was born born in Queens, New York, but I currently live in Florida. I am constantly adding things to my ...read more
Mission Statement:
"Be the change you wish to see in the world" -Gandhi
Bucket List Item Information
Visit Dr. Martin Luther King Jr.'s grave
"He is one of my heroes and I would like to pay my respects to him one day. "

Add This To Your Bucket List
Story And Details
The address of the King Center is 449 Auburn Avenue, N.E. Atlanta, Georgia. It is next to Ebenezer Baptist Church's Heritage Sanctuary.


Who Witnessed This Event/Item
Who Else Has This On Their Bucket List
Similiar Bucket List Ideas
Visit the ancient ruins of Rome - (3) people
Go to Ireland :)) (Visit the Blarney Stone, Ireland: According to legend, whoever kisses the Blarney Stone is gifted with eloquence and persuasiveness) - 08/14/11 (Jessica wallis)
Visit the Jet Heritage Centre in Whitby - 06/15/14 (Steve Morris)
Visit Anuradhapura - 03/02/14 (Steve Morris)
173. Visit the Canadian Artic - 03/14/11 (Emma McD)
Visit the city I grew up in - 05/20/11 (Alisa Dean)
Visit Mount Olympus - 03/23/14 (Steve Morris)
Visit Sagada Hanging Coffins - 03/15/14 (Steve Morris)
Visit an ancient castle and spend the night - 06/09/12 (Ceeya Bye)
Visit the Golden Temple - 03/16/14 (Steve Morris)