Rina Iakopo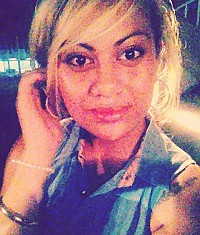 About Rina:
Normal, easy-going chick bouncing through life.
Mission Statement:
To love is to risk not being loved in return. To hope is to risk pain. To try is to risk failure, but risk must be taken because the greatest hazard i ...read more
Bucket List Item Information
Make love on a beach
"make sure you take a blanket and noone is around"

Add This To Your Bucket List
Who Witnessed This Event/Item
Who Else Has This On Their Bucket List
Similiar Bucket List Ideas
Make A Rainbow Cake - (2) people
Camp out on the beach - 02/02/12 (Tami K.)
Make it in a big city - 11/03/12 (Lyndsay Licata)
Make scrap book photo albums of all photos at home - 07/13/10 (Sara KA)
Make tie-dye clothing - 06/09/12 (Katie Cramatte)
Make a fool of myself - 03/17/12 (Laina Matsuda)
Glass Beach (Kauai, Hawaii) - 02/19/16 (Susan F)
Go to Virginia Beach - 07/06/10 (Kate Mora)
✔Have a Beach Themed Wedding - 09/12/16 (Lance Garbutt)
Have Sex: On a Beach - 04/13/14 (Steve Morris)