Rina Iakopo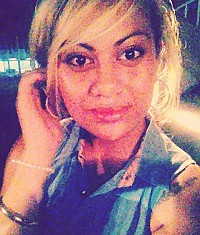 About Rina:
Normal, easy-going chick bouncing through life.
Mission Statement:
To love is to risk not being loved in return. To hope is to risk pain. To try is to risk failure, but risk must be taken because the greatest hazard i ...read more
Bucket List Item Information
Go to a Book Signing
"I've always wanted to meet those who write the books I enjoy reading"

Add This To Your Bucket List
Who Witnessed This Event/Item
Who Else Has This On Their Bucket List
Similiar Bucket List Ideas
✔Lonely Planet Book - Switzerland - 03/30/13 (Lance Garbutt)
Finish a Coloring Book - 09/03/12 (Caroline Olmstead)
Follow in the Footsteps of my Favourite Travel Book - 11/18/10 (Rina Iakopo)
33. Finish 40/ 100 in the wonders of the world book - 12/12/10 (Shane Nolan)
Write a book and get it published - (2) people
Bike all the 'Beyond Hamsterley' book routes: Feldom Ranges - 04/18/14 (Steve Morris)
#57 Write a book - (5) people
Write a book of poetry and perform it - 01/07/11 (Simon McEvoy)
write my son a book - 02/18/11 (Julie S)
reread book of mormon - 08/04/11 (Shay Cook)