Rina Iakopo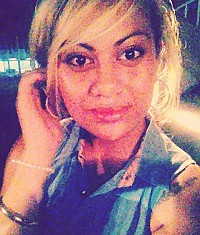 About Rina:
Normal, easy-going chick bouncing through life.
Mission Statement:
To love is to risk not being loved in return. To hope is to risk pain. To try is to risk failure, but risk must be taken because the greatest hazard i ...read more
Bucket List Item Information
Bake a Loaf of Bread
"Its never too late to learn how to cook"

Add This To Your Bucket List
Who Witnessed This Event/Item
Who Else Has This On Their Bucket List
Similiar Bucket List Ideas
✔Bake Christmas Cookies - 10/06/16 (Michelle Hudson)
Buy a bread maker - 05/07/11 (Stephanie G)
050. Bake and decorate a multitier cake - 06/29/11 (Jirrine Breedijk)
Bake 25 Different Types of Pies: - 01/27/14 (Steve Morris)
Learn how to bake - 12/05/11 (Sarah Wendeln)
Make homemade bread - 01/19/14 (Megan Nicole)
go to a clam bake - 08/21/15 (Pete R)
Bake something from scratch - (2) people
Own a Bread Maker - 02/21/14 (Steve Morris)
Learn how to: Make Monkey Bread - 02/22/14 (Steve Morris)