Rina Iakopo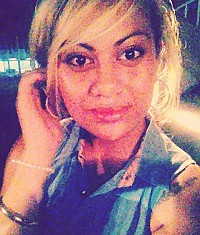 About Rina:
Normal, easy-going chick bouncing through life.
Mission Statement:
To love is to risk not being loved in return. To hope is to risk pain. To try is to risk failure, but risk must be taken because the greatest hazard i ...read more
Bucket List Item Information
Learn how to create the perfect smokey eyes
"I love make-up !"

Add This To Your Bucket List
Who Witnessed This Event/Item
Who Else Has This On Their Bucket List
Similiar Bucket List Ideas
learn to drive a stick shift well (not so good now) - 01/18/12 (Kara Willis)
Learn how to: Make 1 Thing in Origami - 02/22/14 (Steve Morris)
Create a list of a 100 books and read them - (2) people
Learn to ride my bike with no handlebars - 11/23/10 (Stephanie Brennan)
Learn to make a mean Mac and Cheese - 05/23/12 (Corinne ~)
Learn how to do a Vlog - 03/30/13 (Lance Garbutt)
Learn how to: Take Good Pictures - 02/22/14 (Steve Morris)
Learn to speak a foreign language - 05/11/10 (Tayler Martin)
Create a blog and have entries at least once a week for a year - (3) people
Learn how to: Paint - 02/22/14 (Steve Morris)