Rina Iakopo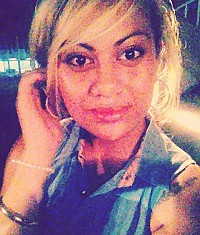 About Rina:
Normal, easy-going chick bouncing through life.
Mission Statement:
To love is to risk not being loved in return. To hope is to risk pain. To try is to risk failure, but risk must be taken because the greatest hazard i ...read more
Bucket List Item Information
Send a Message in a Bottle
"Never know who's gona find it"

Add This To Your Bucket List
Who Witnessed This Event/Item
Who Else Has This On Their Bucket List
Similiar Bucket List Ideas
Send a message in a bottle of an actual tresure I put in the ground - (2) people
Put a message in a balloon and send it off - 12/19/11 (Lyz Betz)
Throw a bottle with a note in the ocean - 06/05/11 (Scott Klima)
✔Send my compliments to the chef - 09/30/13 (Lance Garbutt)
send a post card - 12/27/15 (Jaimee-Leigh Wignell)
Have My Picture Taken With A Bottle Nosed Dolphin - (2) people
Send a Message by Carrier Pigeon - (2) people
Put a note in a bottle, drop it into the Atlantic and offer €1000 to the person who finds it - 05/29/11 (Kate Culligan)
send a message in a bottle into the ocean - 02/21/12 (Claire Bice)
send christmas cards - 08/24/11 (Megan T)