Stephanie G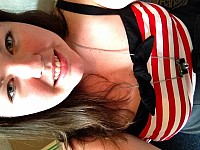 About Stephanie:
I'm a storyteller and a dreamer, I like creating things, writing, taking photos, making plans etc. I want to live a fairytale life but reality is very ...read more
Mission Statement:
The only limits are the ones you put on yourself.
Bucket List Item Information
go zorbing

Completed on 11/11/2010
"Did this in Rotarua, NZ when I was 11. Was really fun, would do it again in a second! Next time I do it, I want to go in one filled with some water and not be strapped in."

Add This To Your Bucket List
Who Witnessed This Event/Item
Who Else Has This On Their Bucket List
Similiar Bucket List Ideas
Go Zorbing (New Zealand) - 07/14/11 (Susan F)
Play a Game of Soccer in Zorbing Balls - 07/07/14 (Lance Garbutt)
Go Zorbing in New Zealand - (4) people
125. Go Zorbing (Hampster Ball) - 03/13/11 (Emma McD)
Water Zorbing - (2) people
Be The Human Bowling Ball - Zorbing Down A Blow Up Bowling Ball Lane - 12/18/13 (Lance Garbutt)
Zorbing - (9) people
down hill Zorbing - 09/03/12 (Caroline Olmstead)