Rina Iakopo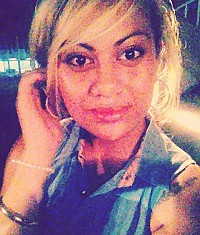 About Rina:
Normal, easy-going chick bouncing through life.
Mission Statement:
To love is to risk not being loved in return. To hope is to risk pain. To try is to risk failure, but risk must be taken because the greatest hazard i ...read more
Bucket List Item Information
List 10 Things I'm Grateful For Everyday For 1 Month
"It's easy to take things for granted and not noticing the great things you already have around you."

Add This To Your Bucket List
Who Witnessed This Event/Item
Who Else Has This On Their Bucket List
Similiar Bucket List Ideas
Eat 5 Servings of Fruits and Vegetables Every Day for 3 Month - 01/31/14 (Steve Morris)
Learn how to: Make 3 Things in Origami - 02/22/14 (Steve Morris)
make a list of my favorite Christmas movies - 09/07/11 (Megan T)
Complete 101 bucket list items - (2) people
29. Read 100 books on list - (2) people
✔to help someone finish their bucket list - 12/17/10 (Matt Halter)
take more "everyday" pictures - 03/29/12 (Mariesa DeAngelis)
Complete 1500 things off my Bucket List - 01/30/14 (Steve Morris)
Allow to a friend to cut down my hair and after that I Won't go hairdresser for a month :) - 02/20/11 (Emily Rose Addams)
create a list of 100 things about me - 09/07/11 (Megan T)