Rina Iakopo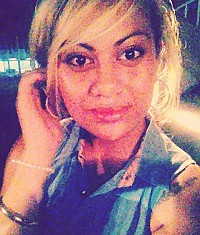 About Rina:
Normal, easy-going chick bouncing through life.
Mission Statement:
To love is to risk not being loved in return. To hope is to risk pain. To try is to risk failure, but risk must be taken because the greatest hazard i ...read more
Bucket List Item Information
Complete a 1000-Piece Jigsaw Puzzle
"I've never been able to do 200-Piece puzzle"

Add This To Your Bucket List
Who Witnessed This Event/Item
Who Else Has This On Their Bucket List
Similiar Bucket List Ideas
have a meal with a complete stranger in a restaurant - 09/30/11 (Courtney Newell)
Make a piece of art and hang it in my home - (2) people
Complete Course 14 for SMSgt - 02/29/12 (maggie bennett)
Complete a crossword puzzle without cheating - 01/19/14 (Megan Nicole)
✔Complete Project Management Cert IV - 09/28/10 (Cassandra Jones)
Complete a Corn Maze - (3) people
Help someone complete a bucket list goal - (2) people
Write 1000 words/ day/40 days - 09/30/18 (j nadonza)
Complete the Bataan memorial death march - 02/29/12 (maggie bennett)
✔Successfully complete Leadership/Management Training - 11/27/14 (Creative Kee)