Rina Iakopo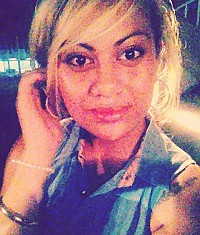 About Rina:
Normal, easy-going chick bouncing through life.
Mission Statement:
To love is to risk not being loved in return. To hope is to risk pain. To try is to risk failure, but risk must be taken because the greatest hazard i ...read more
Bucket List Item Information
Try a Pole Dancing Class
"Heard that gives you a killer body"

Add This To Your Bucket List
Who Witnessed This Event/Item
Who Else Has This On Their Bucket List
Similiar Bucket List Ideas
Fly first class - (165) people
Take a class at an ivy league school - 02/03/12 (Angela Shomion)
Kayak Through Class II River - 04/18/14 (Steve Morris)
Take a painting class - (3) people
Go To The South Pole (or further South than anyone on the list) - 08/10/10 (Nicholas Todd)
Take a pottery class - (6) people
Learn Arial Dancing - 08/31/14 (Lance Garbutt)
Sign up for a dance/yoga class - 06/10/13 (Breah Tomlinson)
Take A Spin Class - 12/25/13 (Lance Garbutt)
Take a Yoga Class - (5) people