Rina Iakopo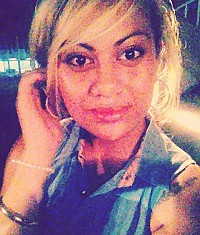 About Rina:
Normal, easy-going chick bouncing through life.
Mission Statement:
To love is to risk not being loved in return. To hope is to risk pain. To try is to risk failure, but risk must be taken because the greatest hazard i ...read more
Bucket List Item Information
Eat a Meal from 50 Different Countries [ 0/50 ]
"Where to begin ..."

Add This To Your Bucket List
Who Witnessed This Event/Item
Who Else Has This On Their Bucket List
Similiar Bucket List Ideas
Grow and/or kill an entire meal - (2) people
Visit 40 Countries - 09/12/13 (Lance Garbutt)
46. Pay for the purchase (meal, groceries, etc) of a stranger - 11/24/10 (Jordan Sims)
Visit a bunch of cool countries in Europe - 06/04/10 (Amanda Bieger)
Visit 100 different countries - 08/14/11 (dd ddddd)
Eat a meal with chopsticks - 06/05/11 (Scott Klima)
Visit 30 countries [ 0/30 ] - 11/05/10 (Rina Iakopo)
Cook a 5 Course Meal - (2) people
visit all central america countries - 10/31/15 (Jason Eustice)
✔Have a Meal at Encounter Restaurant at LAX - 10/02/10 (j nadonza)