K M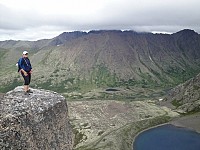 About K:
I am a 24 year old in graduate school at Washington University in St Louis studying physical therapy! I graduate in May and can't wait to be done wit ...read more
Mission Statement:
One day your life will flash before your eyes. Make sure it's worth watching.
Bucket List Item Information
Put together a puzzle without looking at the picture

Completed on 12/26/2010
"Completed a puzzle that my mom picked out for me in about 3 hours! Also completed murder mystery puzzle with 2 puzzles in one box and no picture!"

Add This To Your Bucket List
Who Witnessed This Event/Item
Who Else Has This On Their Bucket List
Similiar Bucket List Ideas
✔Have My Picture Taken With a Long Nosed Potoroo - 10/29/14 (Lance Garbutt)
Have My Picture Taken With A Robin - 06/28/14 (David Teasdell)
Have My Picture Taken A African Civet - 06/18/14 (Lance Garbutt)
Have My Picture Taken With A Ferret - 05/03/13 (Lance Garbutt)
Have My Picture Taken With A Leopard - 04/15/13 (Lance Garbutt)
See Rocky Horror Picture Show live - (2) people
Have My Picture Taken With A Bengal Tiger - (2) people
Take a picture every day for a year (also take a picture whenever i complete an item on my bucket list) - (3) people
Have My Picture Taken With A Elephant Shrew - 06/21/14 (Lance Garbutt)
✔take a picture in a london phone booth - 08/22/15 (Pete R)