Kirsty Burgess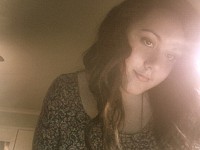 About Kirsty:
Sometimes you just have to take the leap, and build your wings on the way down.
Bucket List Item Information
See a magician's live show

Completed on 09/29/2014
"I can't remember who it was exactly but it was on the Gold Coast and was just so so bad haha. Wouldn't trade it for the world."

Add This To Your Bucket List
Who Witnessed This Event/Item
Who Else Has This On Their Bucket List
Similiar Bucket List Ideas
Live in various US States - 03/20/13 (Chauntel McKeeth)
116. Attend a real fashion show - 03/13/11 (Emma McD)
Live abroad for 1 year - 10/24/10 (Petra Joy)
Watch Marti Gra's Festival Live - 04/01/13 (Lance Garbutt)
See Eminem live - (2) people
Live in the country - (2) people
Go to the Houston livestock show and rodeo - 08/12/12 (Johnny Gonzales)
See U2 live - (3) people
Live abroad for a year - (6) people
See a Vegas show - (2) people