Kirsty Burgess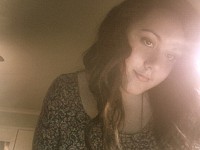 About Kirsty:
Sometimes you just have to take the leap, and build your wings on the way down.
Bucket List Item Information
Go cage-diving with sharks

Completed on 01/03/2011
"One of the best experiences of my life. I didn't end up cage-diving but rather did a free dive in a tank full of sharks, rays, and many, many fish. The sharks played chicken with me and the sting rays got up close and personal. It was an absolute adrenaline rush and a birthday I won't easily forget."

Add This To Your Bucket List
Who Witnessed This Event/Item
Who Else Has This On Their Bucket List
Similiar Bucket List Ideas
Go Ski Diving - 03/28/11 (Katt Bajjani)
Go scuba diving (to do) - 07/10/11 (Susan F)
104) GO CLIFF DIVING INTO DEEP WATER - 01/21/12 (Marisa M)
Go Diving In The Red Sea In Egypt - 09/22/13 (Lance Garbutt)
Get scuba certified/ Go scuba diving - 06/30/11 (Sarah Christensen)
Go sky-diving - (15) people
cage dive with great whites - 08/02/10 (phil guerreiro)
Pier diving - (2) people
Scuba diving - (8) people
underwater diving - 01/25/15 (Akash Gaurav)