Kirsty Burgess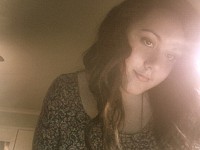 About Kirsty:
Sometimes you just have to take the leap, and build your wings on the way down.
Bucket List Item Information
Eat a big spoonful of wasabi

Completed on 09/29/2014
"My tongue was never the same. Happened with two friends at a sushi bar. They did it as well so at least we all suffered together haha"

Add This To Your Bucket List
Who Witnessed This Event/Item
Who Else Has This On Their Bucket List
Similiar Bucket List Ideas
Play Wasabi - 09/21/14 (Lance Garbutt)
Eat different types of food: A Big Spoonful of Wasabi - 01/31/14 (Steve Morris)