Kham Inthammavong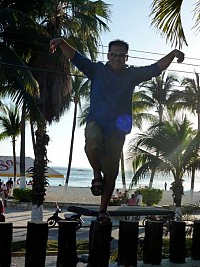 About Kham:
New look on life, more fun and less work.
Mission Statement:
Some way some how I want to be a part of making a positive difference in everyone's life.
Bucket List Item Information
Vote in a presidential election

Completed on 11/04/2008
"Voted for the first time after my citizenship."

Add This To Your Bucket List
Story And Details
Voted for the first African American President, Barack Obama.
Who Witnessed This Event/Item
Who Else Has This On Their Bucket List
Similiar Bucket List Ideas
Attend a Presidential debate - 07/07/14 (Marsha Roberts)
Presidential Library - 01/31/16 (Susan F)
Exercise My Right To Vote - 03/31/11 (Katelyn DeVore)
✔Vote For Prime Minster of Australia - 09/06/13 (Lance Garbutt)
Visit ever presidential library - 11/09/12 (Johnny Gonzales)
✔get a presidential award - 04/20/11 (Ria T)
✔Register to vote - 07/08/14 (Marsha Roberts)
Register to vote the day I turn eighteen - 06/16/10 (Kyla Stanley)
To win an election - 12/21/10 (Matt Halter)
Vote - (11) people