Kham Inthammavong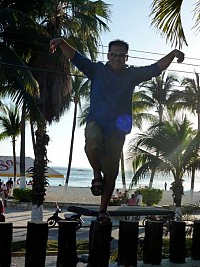 About Kham:
New look on life, more fun and less work.
Mission Statement:
Some way some how I want to be a part of making a positive difference in everyone's life.
Bucket List Item Information
Go See An NFL Football Game Live
"I've watched alot of football, but have never had a chance to see an NFL game live. It could be the Lions for all I care."

Completed on 09/21/2014
"Detroit Lions!!! At Ford Field"

Add This To Your Bucket List
Who Witnessed This Event/Item
Who Else Has This On Their Bucket List
Similiar Bucket List Ideas
Watch Bastille Live - 03/12/14 (Lance Garbutt)
Live in Europe for at least a month - 01/13/15 (Brooke Sheppard)
✔See Placebo Live - 02/23/14 (Lance Garbutt)
Live in a cottage in the woods - 09/15/16 (Katrina Marchant)
Go to a red sox game - 07/07/11 (Allison Penny)
See Reba sing "Fancy" live - 07/28/10 (Laura Kennedy)
✔Flag Football - 07/19/14 (Lance Garbutt)
Go to Ga. Tech football game - 03/20/11 (Cheryl Warbington)
Watch A Rugby Game - Chiefs - 09/06/14 (Lance Garbutt)
To live in Sydney - 04/10/11 (Maake-Ena Afitu)