Steph R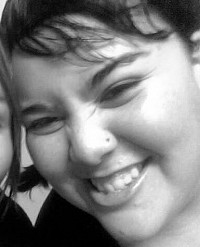 About Steph:
I'm a 25 year old Australian gal. Bit of a jack of all trades, currently saving to return to uni... in the meantime, I'm enjoying each day while I fi ...read more
Mission Statement:
To acknowledge and be grateful for (what I always thought were) the small things I've accomplished that others aspire to do. Stay positive, love each ...read more
Bucket List Item Information
Learn to play the piano
"Just acknowledging the things I've been lucky enough to experience that others have on their bucket lists."

Completed on 10/13/2010
"Today marks the day where I truly realised how blessed I am to have had parents who put me through my music lessons and grade examinations for the piano and all my other extra-curricular studies. I got as far as grade 6 in Piano exams - would like to finish them one day."

Add This To Your Bucket List
Who Witnessed This Event/Item
Who Else Has This On Their Bucket List
Similiar Bucket List Ideas
Learn how to: Juggle with 3 Balls - 02/22/14 (Steve Morris)
Learn how to: Roller Skate - 02/22/14 (Steve Morris)
Learn Kekak Trance Dance - 08/31/14 (Lance Garbutt)
Play Dungeon - 09/20/14 (Lance Garbutt)
Play baseball - (2) people
learn to swim - (16) people
Play unicycle hockey - 12/07/10 (Samantha Arnold)
✔Learn how to stilt walk - 10/13/15 (Ashley D.)
36. Learn to snorkel - 03/13/11 (Emma McD)
Learn how to do rally racing - 12/27/12 (Alex Bier)