K M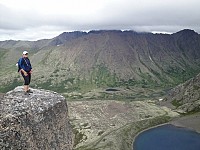 About K:
I am a 24 year old in graduate school at Washington University in St Louis studying physical therapy! I graduate in May and can't wait to be done wit ...read more
Mission Statement:
One day your life will flash before your eyes. Make sure it's worth watching.
Bucket List Item Information
Run a 1/2 Marathon in under 2 1/2 hours

Add This To Your Bucket List
Who Witnessed This Event/Item
Who Else Has This On Their Bucket List
2 hrs and 32 min:) what an amazing accomplishment !!
Similiar Bucket List Ideas
Kanchenjunga Ultra-Marathon (Nepal) - 07/29/14 (Lance Garbutt)
STUDY EFFECTIVELY FOR 6 HOURS EACH DAY - 04/01/15 (Kim De)
Antarctica Marathon - 05/17/14 (Lance Garbutt)
New York City Marathon - 04/05/14 (Lance Garbutt)
Compete in 25 Marathon's In My Lifetime - 05/04/14 (Lance Garbutt)
Cycle the Argus Cycle Marathon - 10/27/10 (Aadiilah Sophiia)
Rio de Janeiro Marathon - 05/17/14 (Lance Garbutt)
Stay awake for 48 hours - (2) people
✔Meet Pat Farmer Ultra Marathon Athlete - 03/27/13 (Lance Garbutt)
Run a half-marathon - (13) people