Shiloh Williams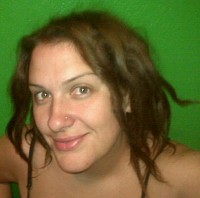 About Shiloh:
funny unabashedly silly clumsy scorpio muttyluv baby got back vegan shenanigans love my boys tree hugger laugh till i cry fail as a cook but never sto ...read more
Mission Statement:
To be happy, live by the Golden Rule and make a difference in this world.
Bucket List Item Information
Learn to knit or crochet socks and hats and gloves/mittens
"I just think it would be cool to be able to make them. I've tried knitting with less than great results, I think it's time to try crocheting again :)"

Add This To Your Bucket List
Who Witnessed This Event/Item
Who Else Has This On Their Bucket List
Similiar Bucket List Ideas
Learn how to - do CPR - 07/09/14 (Marsha Roberts)
Learn to box - 04/23/12 (Melissa Stoltz)
Learn the Tango - 02/24/11 (heidi anderson)
Learn how to play the guitar - (21) people
Crochet a scarf - 08/04/11 (Janie Niekamp)
learn about stocks, and buy one - 03/29/12 (Jennifer Collins)
•Learn how to play piano - 04/24/12 (Yana Lk)
Hobbies - Buy a good camera & learn photography - 08/10/11 (Carroll VerSteeg)
Learn Latin - (5) people
✔Learn to cook really good lasagna - 08/02/10 (Sarah Diehm)