Shiloh Williams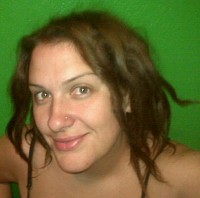 About Shiloh:
funny unabashedly silly clumsy scorpio muttyluv baby got back vegan shenanigans love my boys tree hugger laugh till i cry fail as a cook but never sto ...read more
Mission Statement:
To be happy, live by the Golden Rule and make a difference in this world.
Bucket List Item Information
Grow trees from seed, plant and track via GPS
"I especially would like to replant trees that have been destroyed by pine beetles and then track their progress. *Need hand held GPS*"

Add This To Your Bucket List
Who Witnessed This Event/Item
Who Else Has This On Their Bucket List
Similiar Bucket List Ideas
Waratah walking track - 04/04/13 (Lance Garbutt)
Nature Track - 03/27/13 (Lance Garbutt)
Grow as a good professional - 03/01/11 (shruti Sharma)
Race cars at a race track - 01/07/13 (rijata sing)
McKeowns Valley Track (Healing Waters) - 06/04/14 (Lance Garbutt)
Wiggins Track - 03/27/13 (Lance Garbutt)
✔Campfire Creek Track - 04/02/13 (Lance Garbutt)
Grow old with my husband - 06/27/12 (Jessica Gregor)
Record one track of me singing... or a whole CD if I could - (2) people
Grow a bonsai plant - 09/07/10 (Irene Irene)