Shiloh Williams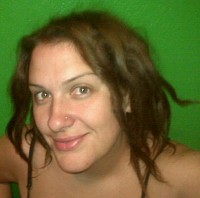 About Shiloh:
funny unabashedly silly clumsy scorpio muttyluv baby got back vegan shenanigans love my boys tree hugger laugh till i cry fail as a cook but never sto ...read more
Mission Statement:
To be happy, live by the Golden Rule and make a difference in this world.
Bucket List Item Information
Visit all 50 states
"I want to not only visit all 50 states, but do something memorable at each one like Mardi Gras in Lousiana, Everglades in Florida, etc. Might create a list that has something for each state..."

Add This To Your Bucket List
Who Witnessed This Event/Item
Who Else Has This On Their Bucket List
Similiar Bucket List Ideas
Visit Space Camp - 03/15/14 (Steve Morris)
✔visit lake placid - 08/22/15 (Pete R)
Visit Aruba and spend about a week at a resort and casino - (2) people
Visit Serengeti Park in Hodenhagen - 03/15/14 (Steve Morris)
Visit the Two Towers on Lindisfarne - 04/18/14 (Steve Morris)
Visit all the Smithsonian museums - 07/18/12 (Johnny Gonzales)
Visit Belgium - (4) people
Visit the Petrified Forest - (3) people
Visit West Virginia - 07/11/11 (Susan F)
Visit Nottingham one more time - 09/06/12 (Syaz HR)