Kham Inthammavong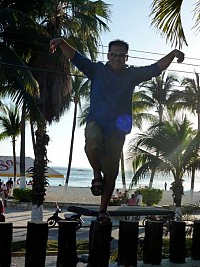 About Kham:
New look on life, more fun and less work.
Mission Statement:
Some way some how I want to be a part of making a positive difference in everyone's life.
Bucket List Item Information
Ride in a Limousine

Completed on 07/26/2008
"Got this as a wedding gift. Thanks Chevy."

Add This To Your Bucket List
Who Witnessed This Event/Item
Who Else Has This On Their Bucket List
Similiar Bucket List Ideas
Ride the largest/fastest roller coaster in the world - 08/28/10 (Amanda Foster)
109) RIDE A HORSE ON A BEACH WITH MY HAIR BLOWING IN THE WIND AND MY HUSBAND HOLDING ME FROM BEHIND - 06/10/12 (Marisa M)
Go to a rodeo, and see a bull ride - 04/10/11 (Amanda Smith)
✔Ride up in the captain's place on the Mark Twain Riverboat at Disneyland - 06/03/13 (Jodi Gillians)
Ride the London Eye - (5) people
Ride s Camel into the Desert - 03/24/14 (Steve Morris)
I want to ride a camel - 06/19/11 (Paris Mitchell)
✔Ride A Peddle Pop Bike @ Hanmar Springs , New Zealand - 08/13/15 (Lance Garbutt)
Ride A Scooter - 12/29/13 (Lance Garbutt)
Ride in a handcar - 05/18/14 (Puzzle Lawson)