Ana Bugalho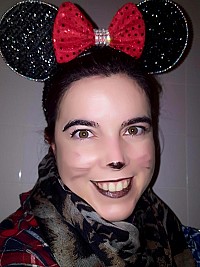 About Ana:
I'm just a few months away from my 30th b-day and it seemed the right time to consider what I really want to do, see or have in my live. Wish me luck!
Mission Statement:
Dreaming is making plans Living is having the courage to achieve them!!
Bucket List Item Information
Visit Italy
"lots of history, sun, great food and wine"

Completed on 08/06/2015

Add This To Your Bucket List
Who Witnessed This Event/Item
Who Else Has This On Their Bucket List
Similiar Bucket List Ideas
Visit Petra - (2) people
20. Visit Italy (Tuscany and Venice especially) - 11/24/10 (Jordan Sims)
23. Visit Hollywood - 11/24/10 (Jordan Sims)
Visit a rain forest - (2) people
visit the hospital where i was born at - 04/20/11 (Ria T)
Visit all UK Countys: Durham - 04/02/14 (Steve Morris)
Visit Corfu, Greece - (2) people
Drink red wine in Italy - (7) people
Visit Wyoming - (2) people
Visit the Whaley House - 03/17/15 (Deana Littlebear)