Ana Bugalho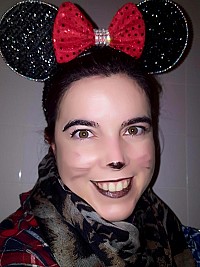 About Ana:
I'm just a few months away from my 30th b-day and it seemed the right time to consider what I really want to do, see or have in my live. Wish me luck!
Mission Statement:
Dreaming is making plans Living is having the courage to achieve them!!
Bucket List Item Information
Visit Ireland
"a place of magic, clovers, fairies and leprechauns"

Completed on 07/23/2013
"It was my first trip abroad, my first solo adventure, and a life-changer."

Add This To Your Bucket List
Photos
Giant's Causeway
added on 09/14/18 02:38 pm
cliffs of Moher
added on 09/14/18 02:04 pm
traveling in ireland
added on 09/14/18 02:02 pm
Who Witnessed This Event/Item
Who Else Has This On Their Bucket List
Similiar Bucket List Ideas
Visit the Borobudur Temple - 03/15/14 (Steve Morris)
Visit 30 countries [ 0/30 ] - 11/05/10 (Rina Iakopo)
visit the Philippines - (2) people
Visit the pyramids of Egypt - (5) people
080. Visit the Smithsonian Museums in DC - 06/29/11 (Jirrine Breedijk)
Visit 3rd World Country and serve in some way - 01/10/13 (Tom Metcalf)
Visit Brazil - (4) people
Visit the Spring Temple Buddha - 03/20/14 (Steve Morris)
Visit French Guiana - 10/15/13 (Lance Garbutt)
Visit all UK Countys: Nottinghamshire - 04/01/14 (Steve Morris)