Jen D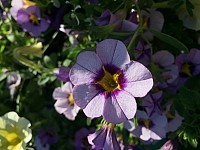 Mission Statement:
To live a life less ordinary. To experience fully this journey called life. Facing fears. Growth through experience.
Bucket List Item Information
Learn how to meditate

Add This To Your Bucket List
Who Witnessed This Event/Item
Who Else Has This On Their Bucket List

To quiet the mind is quite a task!
Similiar Bucket List Ideas
learn to play a song on guitar - 06/19/12 (S K)
Learn how to: Wakeboard - 02/26/14 (Steve Morris)
Learn different language(s) - 02/14/11 (Louise Cunningham)
Learn how to do rally racing - 12/27/12 (Alex Bier)
Things to do before you're 11 3/4: Learn to Ride a Horse - 02/21/14 (Steve Morris)
Learn to speak French fluently - 06/30/11 (Suzanne B)
Learn how to tie a knot in a cherry stem using my tongue - (2) people
Learn how to box - (2) people
Learn to brew beer - (3) people
Learn how to: Do Card Tricks - 02/22/14 (Steve Morris)