Lisa Pantling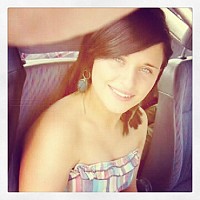 About Lisa:
My life has been pretty rubbish, I have made stupid mistakes and have passed on opportunities that would have made my life so much better.
Mission Statement:
To join back up to the Armed Forces.
Bucket List Item Information
#92 Go back to college

Completed on 07/14/2014
"Level 2 in Counselling Concepts"

Add This To Your Bucket List
Who Witnessed This Event/Item
Who Else Has This On Their Bucket List
Similiar Bucket List Ideas
take someone's cart back for them - 12/27/15 (Jaimee-Leigh Wignell)
Complete Hell and back - (2) people
The Ggantija Temples on Gozo, Malta. These structures date back to 3500 to 2500 BC - 10/25/13 (Lance Garbutt)
Become a college professor - (2) people
Get back into shape and become once again athlelic - 03/17/13 (Kaytee Tessier)
✔Grow my hair out to at least the middle of my back - 01/13/13 (Ashley Holden)
Get both kids off to college - 04/12/10 (Kimberly Jonas)
Back Street Soccer - 09/28/14 (Lance Garbutt)
Go Back to London and Abbey Road - 05/24/10 (Desiree Holweger)
✔Graduate College from a University - 08/23/10 (Kelly Slingerland)