Kham Inthammavong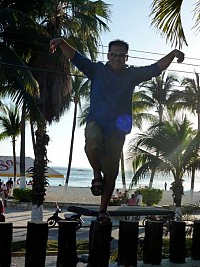 About Kham:
New look on life, more fun and less work.
Mission Statement:
Some way some how I want to be a part of making a positive difference in everyone's life.
Bucket List Item Information
Volunteer for a Good Cause
"This is way overdue."

Completed on 07/02/2013
"Coaching at the YMCA"

Add This To Your Bucket List
Who Witnessed This Event/Item
Who Else Has This On Their Bucket List
Similiar Bucket List Ideas
Volunteer at an elephant conservation camp in Thailand - 09/16/13 (rgdfgdd dfgdgdf)
✔Alexander and the Terrible, Horrible, No Good, Very Bad Day - 05/31/14 (Lance Garbutt)
Play a really good game of Spin The Bottle - 12/22/11 (Lyz Betz)
Volunteer Project in a third world country - (2) people
16. Volunteer in the children's wing of a hospital - 11/24/10 (Jordan Sims)
Volunteer in a foreign country - (3) people
✔Get a Career and BE GOOD AT IT - 07/30/12 (Justin Concepcion)
volunteer at best friends shelter in utah - 02/03/12 (anne cecil-kempski)
Find a place to Volunteer again (with my dog) - 11/14/12 (Corinne ~)
Volunteer in a soup kitchen - (3) people