Kham Inthammavong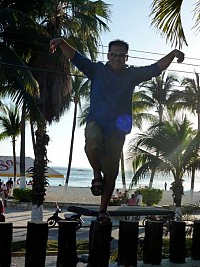 About Kham:
New look on life, more fun and less work.
Mission Statement:
Some way some how I want to be a part of making a positive difference in everyone's life.
Bucket List Item Information
Go visit Maui
"Would be awesome!"

Completed on 08/02/2008
"Was a very nice and relaxing honeymoon."

Add This To Your Bucket List
Who Witnessed This Event/Item
Who Else Has This On Their Bucket List
Similiar Bucket List Ideas
Visit Naica - 05/05/11 (Greta Gonzalez)
Visit the London Eye - (2) people
Visit all existing UK piers: Worthing - 02/20/14 (Steve Morris)
Visit a Shooting Range - 03/01/14 (Steve Morris)
Visit UK Biggest Waterfall - 03/21/14 (Steve Morris)
Visit the glow worm cave in New Zealand - 03/17/15 (Deana Littlebear)
Visit a Civil War battlefield - 07/08/14 (Marsha Roberts)
Visit Isfahan - 03/12/14 (Steve Morris)
Visit the real Hogwarts castle in England - (2) people
195 Countries To Visit Before I Die ... My Bucket List - 05/22/10 (D Brown)