Yasmine Pocula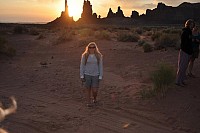 Mission Statement:
Live life to it's fullest, you never know when your last day will be!
Bucket List Item Information
See the Northern lights
"We went on a northern lights boat trip on Monday 24 October. We saw wonderful green auroras and we saw pink and green dancing lights above Reykjavik "

Completed on 10/24/2016

Add This To Your Bucket List
Who Witnessed This Event/Item
Who Else Has This On Their Bucket List
Similiar Bucket List Ideas
Rent A Room At The Glass igloo in Finland and sleep under the Northern lights - 05/27/13 (Lance Garbutt)
Eat the UK Home Nation National Dish: Northern Ireland – Ulster Fry - (2) people
See the Southern Lights (to do) - 10/23/11 (Susan F)
Dolomites Mountians (Puster Valley, Northern Italy) - 01/17/16 (Susan F)
Experience Norther Lights / Aurora Borealis - (3) people
✔Colourful stairs at Collaroy, Northern Beaches - 05/09/14 (Lance Garbutt)
See Northern lights in Alaska - (2) people
Sleep under the Northern Lights at Hotel Kakslauttanen, Finland - 01/16/12 (Toni McEvilly)
Tree Tunnel - Ballynoe, County Down, Northern Ireland - 05/27/13 (Lance Garbutt)
See the Aurora Borealis (Northen Lights) - 11/10/10 (Melissa Campbell-Serrano)