Kham Inthammavong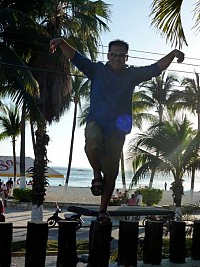 About Kham:
New look on life, more fun and less work.
Mission Statement:
Some way some how I want to be a part of making a positive difference in everyone's life.
Bucket List Item Information
Fire a gun
"Just wanted to do it."

Completed on 06/14/2013
"Winchester .270 caliber. Bang!!"

Add This To Your Bucket List
Who Witnessed This Event/Item
Who Else Has This On Their Bucket List
Similiar Bucket List Ideas
Watch all Oscar award winning movies: Chariots of Fire - 03/30/14 (Steve Morris)
Cook by Camp Fire - 01/30/14 (Steve Morris)
Buy a Fire Truck - 07/04/12 (Jodi Gillians)
Fire a bow & arrow - (4) people
Do a Chinese Fire Drill - 01/30/14 (Steve Morris)
✔Fire someone - 06/13/13 (Johnny Gonzales)
Dance With Fire - 11/16/13 (Lance Garbutt)
Light a dandelion on fire - (2) people
Sit Around a Log Fire in a Log Cabin - 04/06/14 (Steve Morris)
Fire Trap - 10/23/14 (Lance Garbutt)