Janel Metcalf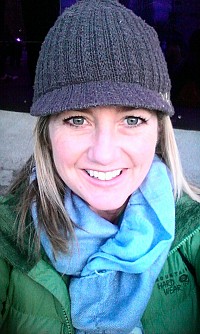 About Janel:
Midway through 2013 and I need to be more open to my bucket list and my dreams that bring me joy. Time to cross some things off in 2013!
Bucket List Item Information
Complete a half ironman
"Because I've said i'm not a triathlete, I think this would be a huge year+ long goal to train for. 1.2 Miles swim, 56 mile Bike, 13.1 Half Marathon."

Add This To Your Bucket List
Viewing details are set to Friends Only
Who Witnessed This Event/Item
Who Else Has This On Their Bucket List
Similiar Bucket List Ideas
Complete a Tough Mudder - (2) people
Complete 5 things off my Bucket List - 01/30/14 (Steve Morris)
Read the Complete Works of: Dickens - 04/06/14 (Steve Morris)
✔Complete Project Management Cert IV - 09/28/10 (Cassandra Jones)
✔Complete Mahjong Titans – Spider - 07/15/14 (Lance Garbutt)
✔Complete the 'Go Ape' course - 10/08/10 (Gemma Phelps)
#53 Find someone to complete my bucket list on the chance that I die before completing it - (2) people
Complete the times Crossword Puzzle   - (2) people
complete a calligraphy class - (2) people
Complete a gigantic visual family tree to hang like a painting in my home - 07/11/12 (Chowder Col)