Kham Inthammavong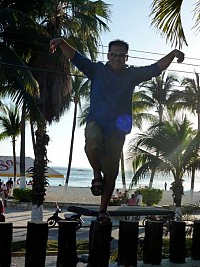 About Kham:
New look on life, more fun and less work.
Mission Statement:
Some way some how I want to be a part of making a positive difference in everyone's life.
Bucket List Item Information
Build My Own House
"Always wanted to do this."

Completed on 09/13/2013
"Difficult process but well worth it."

Add This To Your Bucket List
Who Witnessed This Event/Item
Who Else Has This On Their Bucket List
Similiar Bucket List Ideas
Build a Petrol mobility Scooter - 06/18/14 (David Teasdell)
Build Zoie, my cat, a wonderful cat tree - 11/11/13 (Mary Ledford)
TP someones's house - 05/11/12 (jennifer m)
Spend the night in a Tree House Hotel - (2) people
Hughes Pump House - 11/21/13 (Lance Garbutt)
To have my own personally designed house - 03/26/11 (Janzel Parungao)
See Anne Frank's House in Amsterdam (Netherlands) - 02/06/13 (Jodi Gillians)
Remodel/Build a car part by part - (2) people
Build a Giant House of Cards - (3) people
Finish decorating the house - 01/03/11 (Dream Big!)