Janel Metcalf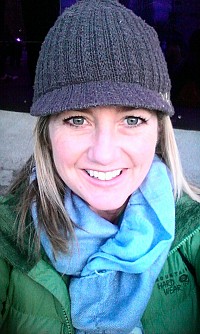 About Janel:
Midway through 2013 and I need to be more open to my bucket list and my dreams that bring me joy. Time to cross some things off in 2013!
Bucket List Item Information
Learn to play golf

Completed on 07/06/2015
"Played my first 18 holes last month and I wasn't half bad! Had a great time!"

Add This To Your Bucket List
Viewing details are set to Friends Only
Who Witnessed This Event/Item
Who Else Has This On Their Bucket List
Similiar Bucket List Ideas
✔Play rockband drums on EXPERT - 07/20/10 (Brianne Johnson)
Play footbag with some amount of skill - 11/08/10 (Stephanie Brennan)
Teach someone to play music - 10/05/11 (Rebecca Gallagher)
Learn how to: Forgive - 02/22/14 (Steve Morris)
35. Learn to play Curling - 03/13/11 (Emma McD)
Learn how to analyze dreams - (2) people
55) LEARN TO READ BRAILLE - 01/21/12 (Marisa M)
Learn to embroider - 08/20/10 (Shiloh Williams)
Learn to blow glass - (5) people
learn oragami - 07/27/12 (samantha newcomb)