Janel Metcalf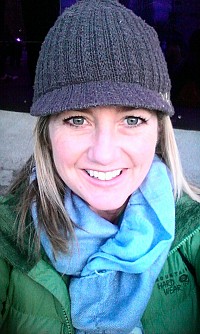 About Janel:
Midway through 2013 and I need to be more open to my bucket list and my dreams that bring me joy. Time to cross some things off in 2013!
Bucket List Item Information
Pay for the person behind me at a toll/drive through

Completed on 01/04/2013
"random acts of kindness. My Starbucks... all the time.. Such a great start to the day! I've also been the recipient. "

Add This To Your Bucket List
Viewing details are set to Friends Only
Who Witnessed This Event/Item
Who Else Has This On Their Bucket List
Similiar Bucket List Ideas
Learn to drive a stick shift - (68) people
Drive a Lamborghini - (3) people
Drive a Porshe - 03/30/13 (Lance Garbutt)
✔Drive Angry (2011) - 08/21/11 (Movie Bucket)
Drive A Fisker Karma - 06/21/14 (David Teasdell)
Drive a Suburu - 03/30/13 (Lance Garbutt)
To visit the drive-thru wedding chapel in Vegas - 01/02/11 (Feminist Girl86)
Test drive a car i cant afford - (2) people
Drive from NYC to California - (2) people
Movie at the Starlight Drive-in - 03/20/11 (Cheryl Warbington)