Janel Metcalf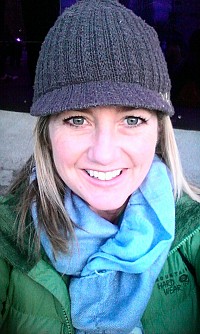 About Janel:
Midway through 2013 and I need to be more open to my bucket list and my dreams that bring me joy. Time to cross some things off in 2013!
Bucket List Item Information
Go on a helicopter ride

Completed on 12/01/2009
"Kauai...gorgeous scenery, but nearly got sick by also taking pictures and video."

Add This To Your Bucket List
Viewing details are set to Friends Only
Who Witnessed This Event/Item
Who Else Has This On Their Bucket List
Similiar Bucket List Ideas
Take a Gondola ride in Venice - 10/01/10 (Lesley Eames)
Ride on an elephant - (5) people
Ride ontop of a double-decker bus in England - (6) people
Ride the rocky mountaineer train - (2) people
Ride A Scooter - 12/29/13 (Lance Garbutt)
Ride the world's largest Ferris Wheels - 03/03/11 (Kari Garcia)
50. Ride a camel in Egypt - (2) people
Take a ride in a Fighter Jet - (5) people
To ride a mechanical bull - 12/14/10 (Ashley Nettles)
Ride in a Taxi - 03/27/14 (Steve Morris)