Janel Meyer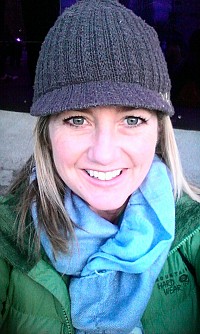 About Janel:
Midway through 2013 and I need to be more open to my bucket list and my dreams that bring me joy. Time to cross some things off in 2013!
Bucket List Item Information
Go to Disney World

Completed on 10/10/2008
"Florida twice with my kids. California twice with my kids and many times growing up."

Add This To Your Bucket List
Viewing details are set to Friends Only
Who Witnessed This Event/Item
Who Else Has This On Their Bucket List
Similiar Bucket List Ideas
✔Take XTC at Disney World - 06/14/11 (Ashley D.)
Participate in the world's largest water gun fight, the Songkram Festival (Songkram, Thailand) - 11/05/13 (Susan F)
Act Out the "I'm on top Of the World" Scene from Titanic - (2) people
World's Greatest Athlete, The - 04/21/14 (Lance Garbutt)
World Series Game - 01/10/13 (Tom Metcalf)
0 to 240 km/hr, Ferrari World Abu Dhabi, United Arab Emirates - 02/15/14 (Lance Garbutt)
Eat food from around the world: Pizza in Italy - 01/31/14 (Steve Morris)
Cruis'n World - 10/08/14 (Lance Garbutt)
✔Find the one person in this world I can not live without and who feels the same about me (to do) - 07/14/11 (Susan F)
Swim in the largest swimming pool in the world, off the coast of Chile - (6) people