Janel Meyer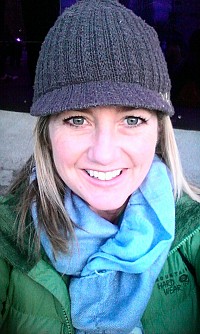 About Janel:
Midway through 2013 and I need to be more open to my bucket list and my dreams that bring me joy. Time to cross some things off in 2013!
Bucket List Item Information
Donate Blood
"A couple times a year...since college."

Completed on 03/22/2001
"all the time... first time was in college... i was scared to death. I now work for a software company for blood bank software!"

Add This To Your Bucket List
Viewing details are set to Friends Only
Who Witnessed This Event/Item
Who Else Has This On Their Bucket List
Similiar Bucket List Ideas
Donate plasma - (4) people
Donate Blood: 1 Unit of Blood - 01/30/14 (Steve Morris)
✔#17 Donate blood - 10/17/12 (Lisa Pantling)
Gain a large sum of money and donate all of it to charity - (2) people
✔Experience a Dragons Blood Face Mask - 11/03/17 (Lance Garbutt)
donate 1 gallon of blood - 08/21/15 (Pete R)
Eat different types of food: Blood Pudding - 01/31/14 (Steve Morris)
Donate 5% of my wage to charity - 08/08/10 (Alex Jackson)
Donate Blood: 75 Units of Blood - 01/30/14 (Steve Morris)
Donate over $500 to an animal cause - 10/04/10 (Sasha Kaine)