Ana Bugalho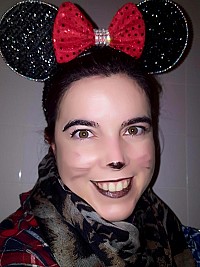 About Ana:
I'm just a few months away from my 30th b-day and it seemed the right time to consider what I really want to do, see or have in my live. Wish me luck!
Mission Statement:
Dreaming is making plans Living is having the courage to achieve them!!
Bucket List Item Information
Play in the Mud at the Boryeong Mud Festival
"... and it's good for the skin ◕‿◕ "

Add This To Your Bucket List
Who Witnessed This Event/Item
Who Else Has This On Their Bucket List
Similiar Bucket List Ideas
Play Hedda Gabler - 01/04/15 (Alisha Ellis)
Get lead part in a play - (2) people
play Poker at star City - 07/23/10 (Pip Stoneham)
Learn to play harmonica - 04/27/11 (Johanna O)
Festival Au Bord De l'Eau, Sierre, Switzerland - 07/18/14 (Lance Garbutt)
Learn how to play wine glasses - 07/10/10 (Sarah Divona)
Go To A Film Festival - (5) people
Play marco polo on land - 08/20/11 (Hope Andrews)
Go to Griffith Park Light Festival - 10/04/10 (j nadonza)
✔japanese lantern festival como zoo mn 2011 - 08/21/11 (Keisha Peterson)