Miranda Hogan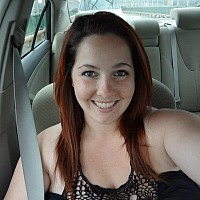 About Miranda:
I want to experience everything this world has to offer.
Bucket List Item Information
Go bungee jumping
"over water please!"

Add This To Your Bucket List
Story And Details
I want to go bunge jumping at the Great Canadian Bungee in Wakefield, Quebec because it is the highest bungee in Canada.
Who Witnessed This Event/Item
Who Else Has This On Their Bucket List
Similiar Bucket List Ideas
Bungee jump off a bridge - (2) people
Bungee Jump: 300+ by my Ankles - 01/28/14 (Steve Morris)
bungee jump 300+ feet - (2) people
Cage Bungee Slingshot - 12/25/13 (Lance Garbutt)
✔Teach My Dog No Jumping - 02/16/17 (Lance Garbutt)
99. Shout "Quick Follow that Car" while jumping into a taxi - 03/13/11 (Emma McD)
Cliff jumping/diving in Jamaica (when I'm 25?) - 06/12/10 (Michelle Dip)
Jumping Ship - 05/25/14 (Lance Garbutt)
Bungee Jump: By my Ankles - 01/28/14 (Steve Morris)
✔Experience Blob Jumping - 12/08/13 (Lance Garbutt)