Miranda Hogan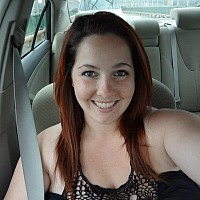 About Miranda:
I want to experience everything this world has to offer.
Bucket List Item Information
Do an over night hike
"something that require me to carry a hue heavy pack."

Completed on 06/30/2010
"This was great. I shouldn't have donated blood two days before, but after I didn't want to pass out anymore, I had a great time eating trail mix, soups out of cans and pitching a tent for one night. I would love to do it again for more than one night!"

Add This To Your Bucket List
Who Witnessed This Event/Item
Who Else Has This On Their Bucket List
Similiar Bucket List Ideas
Sad movie night - 03/25/11 (casey barakat)
Hike the Appalachian Trail - (11) people
Sleep on a roof for the night - 12/22/11 (Lyz Betz)
zipline at night - 03/19/12 (Ria T)
hike on a glacier - 10/31/15 (Jason Eustice)
Stay up all night talking until the sunrise (to do) - (2) people
✔Hike To Glacier Lookout Point @ Fox Glaciers , New Zealand - 08/15/15 (Lance Garbutt)
Hike all of Colorado 14ers - 08/20/10 (Shiloh Williams)
Spend A Night At The Menzies - 12/12/13 (Lance Garbutt)
Hike to Havasupai Falls - 08/07/11 (Bon Joy)