Miranda Hogan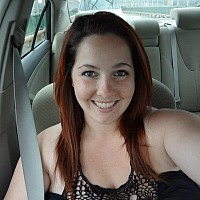 About Miranda:
I want to experience everything this world has to offer.
Bucket List Item Information
Go Scuba Diving
"I have always wanted to feel weightlessness and see sea creatures with my own eyes, not just on tv. "

Completed on 01/13/2012
"Scuba diving in the Dominican was wonderful. The reefs were beautiful."

Add This To Your Bucket List
Who Witnessed This Event/Item
Who Else Has This On Their Bucket List
Similiar Bucket List Ideas
scuba dive at Great Barrier Reef - 02/19/13 (Cassandra Bielecki)
Go deep sea diving - 03/28/11 (Katt Bajjani)
Get my scuba diving license - 03/17/12 (Laina Matsuda)
scuba dive in the ocean, where there is a lot of marine life - 11/24/10 (Anika Shane)
Scuba dive to 10 mtrs - (2) people
Go diving for pearls - (3) people
Go scuba-diving - 07/04/10 (Lauren Bright)
Great White shark cage Diving - 03/13/11 (Elle Leontiev)
25. Scuba diving in Great Barrier Reef - 12/12/10 (Shane Nolan)
SCUBA dive an underwater volcano (Halmahera, Indonesia) - 12/07/13 (Lance Garbutt)