Amanda Ricci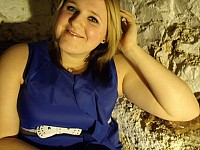 About Amanda:
Im 19 and a freshman in college. This is the start of my life so I might as well start it with a bang!
Mission Statement:
My life starts now. Ive always live my life in a small town of 18,000 and now im ready to experience the dreams that ive always had.
Bucket List Item Information
Get My Own Car

Completed on 10/16/2013
"PT Cruiser"

Add This To Your Bucket List
Who Witnessed This Event/Item
Who Else Has This On Their Bucket List