Lisa Pantling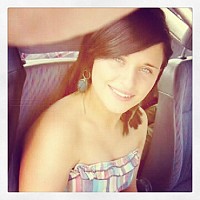 About Lisa:
My life has been pretty rubbish, I have made stupid mistakes and have passed on opportunities that would have made my life so much better.
Mission Statement:
To join back up to the Armed Forces.
Bucket List Item Information
#49 Read Romeo & Juliet

Completed on 11/07/2012
"Brilliant even though sometimes they waffled on lol"

Add This To Your Bucket List
Who Witnessed This Event/Item
Who Else Has This On Their Bucket List
Similiar Bucket List Ideas
Romeo Must Die (2000) - 05/03/11 (Movie List :))
Read the complete works of Aristotle - 08/20/12 (Johnny Gonzales)
Pay to get my palm read - 01/24/13 (Amber Donaldson)
Read Selected Stories by Anton P Chekhov - 05/16/10 (Carol Sugden)
Read the Bible in full - 09/13/11 (Molly Phillips)
162. Read all the Aardkinderen books of Auel - 06/29/11 (Jirrine Breedijk)
Read "The Last Song" - 12/30/10 (elizabeth w)
Read All Of The Books on my Reading List - 08/01/10 (K Johnson)
161. Ask 20 friends to suggest one book and read them all - 06/29/11 (Jirrine Breedijk)
Have my palms read by a professional - (2) people