Lisa Pantling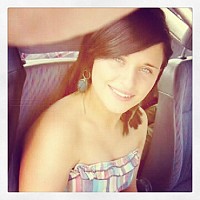 About Lisa:
My life has been pretty rubbish, I have made stupid mistakes and have passed on opportunities that would have made my life so much better.
Mission Statement:
To join back up to the Armed Forces.
Bucket List Item Information
#17 Donate blood

Completed on 11/17/2012
"At Holy Trinity Parochial Centre, Southport"

Add This To Your Bucket List
Who Witnessed This Event/Item
Who Else Has This On Their Bucket List
Similiar Bucket List Ideas
45. Donate 1,000 euro to a charity anonymously - 12/12/10 (Shane Nolan)
donate to operation smile - 04/20/11 (Ria T)
give blood - (37) people
Volunteer at a homless shelter or soup kitchen. (Donate money for charity) - 12/06/11 (Katelynn Henry)
See dragon blood trees in Socotra, Yemen - 03/28/14 (Michael Hill-Jackson)
Donate two months' salary to a charity - 11/07/10 (Steven Barrlott)
Donate Blood: 1 Unit of Blood - 01/30/14 (Steve Morris)
Donate an organ - (2) people
Donate more than 100€ to charity - 07/13/10 (Sara KA)
Give/Donate blood - (2) people