Ana Bugalho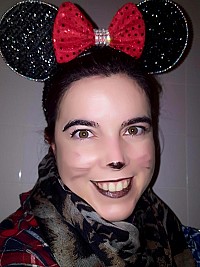 About Ana:
I'm just a few months away from my 30th b-day and it seemed the right time to consider what I really want to do, see or have in my live. Wish me luck!
Mission Statement:
Dreaming is making plans Living is having the courage to achieve them!!
Bucket List Item Information
Ride a Gondola in Venice
"When in Venice..."

Completed on 08/04/2015
"it was ok, but it would probably be better in the sunset with someone special to share it (>‿♥)"

Add This To Your Bucket List
Who Witnessed This Event/Item
Who Else Has This On Their Bucket List
Similiar Bucket List Ideas
Ride a Gondola in Venice, Italy - 04/03/13 (Lance Garbutt)
✔Ride in an old plane - 07/30/11 (Elvis Rye)
Ride the ten largest rollercoasters in the world - 07/15/10 (Jeremiah Stahn)
Ride in a race car (to do) - 07/10/11 (Susan F)
Play Ticket to Ride - 09/21/14 (Lance Garbutt)
ride a mechanic bull - 07/27/12 (samantha newcomb)
Ride in a Race Car - 03/27/14 (Steve Morris)
Ride in a Speedboat - 03/27/14 (Steve Morris)
Ride a zipline - (4) people
Ride in a Motorbike Sidecar - 03/27/14 (Steve Morris)