Ana Bugalho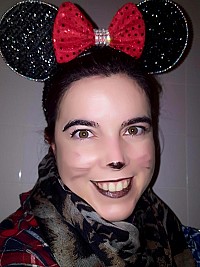 About Ana:
I'm just a few months away from my 30th b-day and it seemed the right time to consider what I really want to do, see or have in my live. Wish me luck!
Mission Statement:
Dreaming is making plans Living is having the courage to achieve them!!
Bucket List Item Information
Swim with dolphins
"A friend did this early this year an I got green with envy! Got to try it someday..."

Add This To Your Bucket List
Who Witnessed This Event/Item
Who Else Has This On Their Bucket List
Similiar Bucket List Ideas
Swim in the seas: East China - 08/11/10 (Nicholas Todd)
Swim in the seas: Lake Edward - 08/11/10 (Nicholas Todd)
Swim in beautiful places, and recognise that is what I am doing - 10/23/10 (Bekki Richens)
Swim in the seas: Ionian Sea - 08/11/10 (Nicholas Todd)
Swim with Jellyfish - 07/07/14 (Marsha Roberts)
Swim in the: Lake Van - 03/30/14 (Steve Morris)
Swim in Cape Horn, South America - 02/05/12 (Kaylee Meek)
Swim in the seas: Bay of Fundy - 08/11/10 (Nicholas Todd)
Swim in the seas: Molucca Sea - 08/11/10 (Nicholas Todd)
Swim in the seas: Savu Sea - 08/11/10 (Nicholas Todd)