Katie Saulsgiver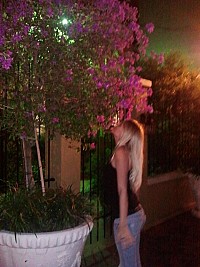 Bucket List Item Information
Send a postcard to someone that you dont even know

Completed on 06/20/2004
"Things to do out of boredom....but hilarious memories!!! (Leah Stow)"

Add This To Your Bucket List
Story And Details
We were at work and found a post card....so we decided to address it to a random house and draw the most ridiculous things on it....for example, a potato! then we dropped it in the mail and still laugh about whoever got it...such a simple and almost childish thing but one of my favorites!
Who Witnessed This Event/Item
Who Else Has This On Their Bucket List
Similiar Bucket List Ideas
Dont use facebook at al - 06/12/12 (Amelia Johnson)
Send a bouquet of flowers to somebody annomosly just to make their day - (2) people
write a message in a bottle and send it out to sea - 02/22/11 (Kameron Mason)
Find Chris' Mom to read her story and send memorable - 02/22/11 (Janell Brockaway)
Visit all the free postcard venues - 11/04/10 (Chelsea Searles)
Send a Letter a Month to my Pen Pal in Brooks - 04/05/11 (Jillian Macdonald)
Send Flowers w/ No Card - 04/05/11 (Jillian Macdonald)
stop buying things i dont need - 08/23/11 (Megan T)
Send a letter to a random address and see if they write back - (2) people
Make a time capsul and dont open it for 10 years - 11/09/10 (Tia Bonocore)